Liam Barbosa
Starting studies without an Introtrip at DTU – my experience as an international student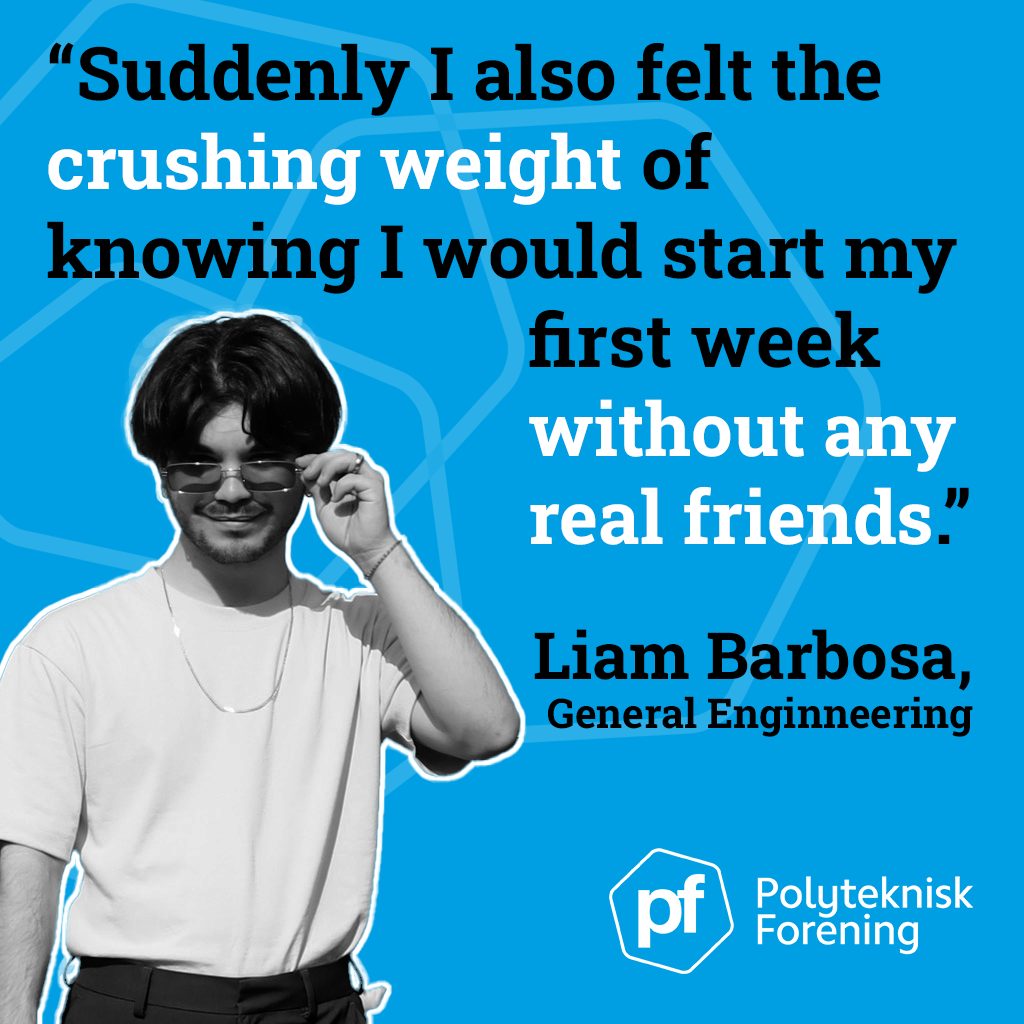 According to our Dean, only 54% of new bachelor students this year signed up for an Introtrip. Back in 2021, I was one of those who didn't. I had just received my acceptance letter to DTU, and among the enthusiasm of being accepted to my dream university, it dawned on me that there were no flights available from Porto to Copenhagen in time to partake in any Introtrip. Suddenly I also felt the crushing weight of knowing I would start my first week without any real friends. I've always been a very extroverted person, so the only answer I found in myself was "Try to meet everyone".
I've always been a bright student; I knew I could excel in DTU and that this university I love had everything to allow me to thrive. It truly already was an Elite University. However, my biggest worry and the most important to me when I started was creating a safe space and a social network that I could rely on when something went wrong, connections to enjoy the good and the bad days of being a university student.
Not going on an Introtrip put on me such a pressure to get to know everyone I could, since I felt like I was at a disadvantage compared to all my classmates who went on one for not knowing them. I forced myself to be more engrained in the party culture throughout my first year, all to make more friends that I could've met easily before my studies started if I attended one of the available trips. I admit I put my own studies in jeopardy for my first semester. I regret that decision now, even though it led me to create the connections I so desired. Not going on a Introtrip damaged my transition from High school student to university student. It definitely had the negative impact that made me feel forced to be wilder and party, instead of the opportunity to make friendships and feel settled in early that an Introtrip would've given me.
After being a new student and experiencing the support I needed from my cake team and my vectors, I decided I had to give back that support network to the following year. That was the motivation that led me to become a vector and eventually KABS, to provide a great start of studies to those who partook in it but above all to provide the support system that a new scared student needs when they're freshly arrived at DTU and have no acquaintances in this school. During my period as vector and KABS I have learned how to moderately enjoy party culture, way later than I could've initially. I've also learned leadership skills, motivational skills, group management, and other tools that made me an improved version of myself always full of understanding, support and compassion. I've studied at DTU. I've grown and matured as a person thanks to my work in PF, specifically student politics and the start of studies.
Growing up in Portugal, the start of studies also isn't all roses. Their version of it, called "Praxe" went from some faculties being all fun and games to tales of my own mother being forced to eat dog food, my cousin being forced to roll around in mud with her classmates by older students, my own High School friends being hit in the head for tradition's sake, and the infamous case of the 6 new students who died swallowed by the ocean after their own "vector" told them to go swim at 1am. I was terrified of starting my studies in Portugal either for being mistreated, or for being an outcast for avoiding it. And being the international student I already was I saw in DTU the chance to have a good transition into my studies, to enjoy it while being a dedicated student. I might have seen DTU for the Elite-level of engineering school it is, but I picked it for the safe haven and the overall experience that PF provided me as a DTU student.
Sincerely,
Liam Barbosa
Last updated: September 12, 2023