Study start
As a freshman at DTU, you can choose to participate in the study start. It is organized by PF and involves both intro trips/weeks, events, and the opportunity to be appointed an older student who can help you through your first semester.
PF plans the study start for both undergraduate, exchange and graduate students. Older students spend a tremendous amount of hours preparing everything, and blood, sweat, tears, and lots of enthusiasm is sacrificed to prepare the study start.
We hope you will join in and appreciate for all work our volunteers have put into make your study start as great as possible. Here you can read more about the Bachelor study start and the Master study start.
As a new student at DTU, there are many things that are nice to know. You can find all that and a lot more in Rusbogen in both Danish and English. It can also be found in our app "PF – Polyteknisk Forening"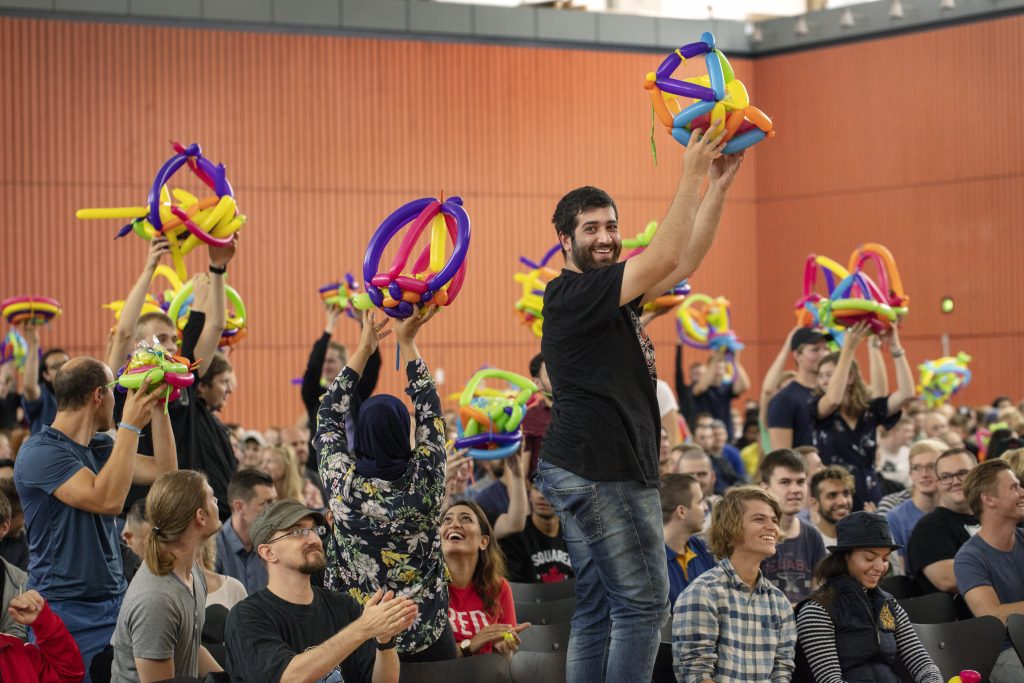 Last updated: February 19, 2021