Academic Influence
DTU is an educational institution with 40+ bachelor study lines, 30+ master study lines and 1400+ courses. With so much variety it could be difficult for DTU alone to keep a good quality of education for all DTU students. PF helps propagate students voice - ensuring that our education kept at high level.
Below some of academic organs, which are either PF committees or PF have a representatives in, are presented below:
The Academic Committee
Institutes' Study Boards, ISN
Interdisciplinary Committees, CUU and DUU
The Academic Council
---
The Academic Committee
The Academic Committee discusses and determines PF's educational policies within DTU's framework. The Committee thus forms the backbone for the work done in DTU's various educational bodies.
The Academic Committee consists of two students from each Student Council. Other interested students are welcome to join as well - and all meetings are open in general.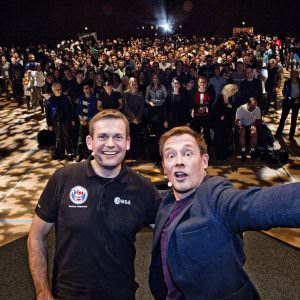 Academic events
The Academic Committee plans and organizes a range of academic events such as presentations and workshops. Among other things, the Committee has helped organize a major event with the Danish astronaut Andreas Mogensen in collaboration with DTU.
If you have an idea or would like to organize an event along with the Academic Committee, you can send an email to uddannelse@pf.dk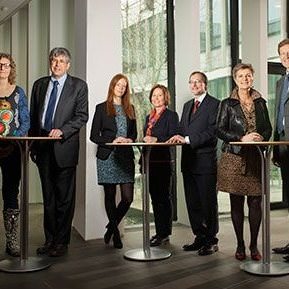 Representatives within DTU
PF has student representatives in many of DTU's governing bodies. These include:
Study Boards (ISN)
Interdisciplinary Committees (CUU and DUU)
Academic Council
DTU Board of Governors
The Academic Committee is responsible for defining PF's opinion in relation to these bodies and makes sure, that PF's representatives are well informed. The Committee furthermore organizes educational seminars for these representatives.
---
Institutes' Study Boards, ISN
At DTU, the Study Boards are  anchored at the institutes in the form of Institutes' Study Boards. Their work focus on the framework for the diploma-, bachelor-, and master educations, as well as the teaching on every institute. That is why there is one for each institute.
The Study Boards works to ensure the quality of the educations at DTU by among other things go through course evaluations and make actions based on these or other conditions.
If you want to know more about ISN or have inputs for a Study Board, then the Academic Committee is responsible for coordinating and qualify the student representatives in ISN. If you want to know more or have any questions (or answers), then you can contact a student representative through your Student Councuil or by writing to uddannelse@pf.dk
Contact for your local ISN can be found here.
---
Interdisciplinary Committee, CUU and DUU
The two Interdisciplinary Committees, Interdisciplinary Committee Civil (CUU), and Interdisciplinary Committee Diplom (DUU) is the dean's advisory committees. They advise on the broad lines for respectively the civilian and diploma educations. Here the student representatives are together with representatives for the study leaders, and the chairmen of the Study Boards. Here subjects as mandatory courses and the overall structure of the educations are discussed. The student representatives coordinate their work in The Academic Committee.
---
Academic Council
The Academic Council should ensure participation and involvement within all academic task on DTU. Academic Council should among other things make statements about internal distribution of funding, put together the committees that should evaluate candidates for academic positions, and give out ph.d. -, doctoral-, and honorary doctoral degrees.
In the Academic Council there is 3 student representatives and 8 representatives from the academic personal. The students representatives ensures that the students worries and suggestions are heard. There are 2 meetings each semester. PF's student representatives in Academic Council cooperate with and updates Political Group and Academic Committee, so if you want to know more about the work in the Academic Council you can contact these.
The PF representatives:
PF alternates
Last updated: July 21, 2022