SNE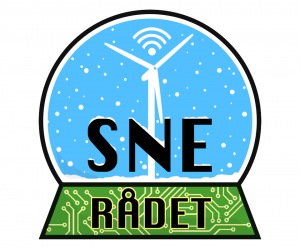 SNE is a collaboration of the three study programmes Sustainable Energy, Cyber technology and Electrical Engineering . We were constituted as one council in fall 2019 for the first time but Electro and Cyber technology have been playing and having meetings together for longer than anyone can remember and when Sustainable Energy was created in 2018 they wanted to join, which we allowed them to. We are a part of the institutes Electrical Engineering and Photonics Engineering.
Here's a bit more about what we are doing. Normally we have a meeting once per month before each common council meeting so that we can discuss our opinions for the agenda of PF. Furthermore the approximately 36 active members talk about how we can make it more attractive to study one for the three study programmes. We host a lot of events both socially and academically, an example is our HHH (Gentle Nice Cabin trip (it sounds better in Danish)) it's a social event with a lot of traditions, that takes place around pi-day. Of academic events we do schema dating where older students talk about what courses they took why they took it and give inspiration.
SNE have a matter that is very close to our heart called solvognen (The Sunwagen) which is an abstract idea of a moving bar. It is a regular point to every meeting and has been for many years.
If you want to know more find a SNE person, your vector or come to one of our meetings then we will gladly tell you.
If it sound interesting everyone is welcome to join one of our meetings, and have a lot of fun.
Our constituent meeting is held on the 24th of November, if any of this sounds interesting, feel free to join us, details can be found in the event below:
https://www.facebook.com/events/324467452334597/
(currently our constituents all speak danish so please let us know in advance so we can translate the agenda and event in advance)
Chairman: Tobias Skov, s173895@student.dtu.dk
Facebook: https://www.facebook.com/pf.elko
Last updated: July 21, 2022