S-Huset
S-Huset is the collective name of PF's student houses, where a lot of socialising takes place. S-Huset runs several cafés, where coffee, sandwiches and snacks are sold at student-friendly prices. With pool tables and games, it is the place be be after the day's work.
S-Huset also hosts parties and concerts – both smaller Friday Rock concerts and "Joints", where popular bands such as Magtens Korridorer, Djämes Braun, Dr. Bombay and Duné has played.
Stay updated about opening hours and events by following S-Huset on social media:
Find your S-Hus
S-Huset in Lyngby can be found in building 101, entrance E. In S-Huset you will find the PF secretariat, Kaffestuen (The Coffee Lounge), Pejsestuen (The Fireplace Lounge), Læsesalen (The Study Hall) and Kælderbaren (The Cellar Bar). PF Café is in building 306.
S-Huset in Ballerup is located called building 15B next to the canteen. Verners Kælder is easiest accessible through outside entrance to a cellar in building 19.
If you forgot something in S-Huset
Minor items of value (jewelry, cell phones, wallets etc.) can be reclaimed at the PF secretariat.
Larger items of value, such as laptops, can be reclaimed in the Coffee Lounge.
Non-valuables and clothes can be found at the coat rack in the Coffee Lounge.
In Ballerup all lost items is kept in S-Huset.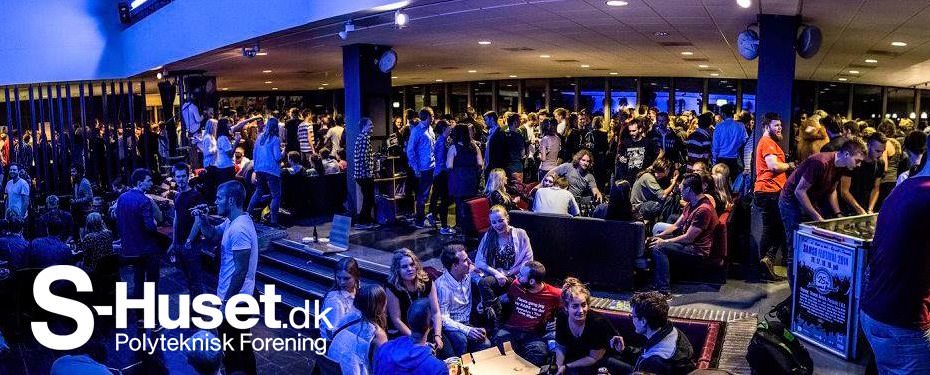 Last updated: September 20, 2023