PF Surfcamp 2022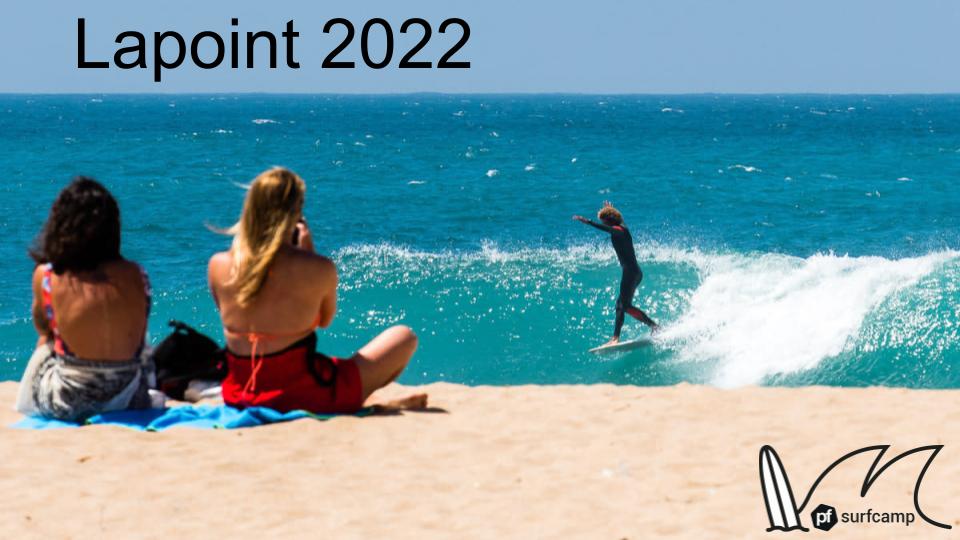 The last couple of years PF have in cooperation with Lapoint arranged a surf trip for DTU students and their friends. For a week in October we will be relaxing and surfing in Ericeira, Portugal.
Booking release
The booking link can be found here:
https://lapoint.travelize.se/book-trin-2?ps=PT_ERI_G_DTU_1W_16%2F10%2F2022%27&sitelanguageversion=DK&fbclid=IwAR1U-bTQ4LmRowvnMaPt1l2Mp-hvjP6cXr0L6e36vVfu_glvRz7Hal_7upM
Price pr. Person excl. plane tickets:
4.119 kr.
The package includes:
– Transfer from Lissabon Airport to the camp (arrival)
– Transfer from the camp to Lissabon Airport (departure)
– 7 nights accommodation
– 7 breakfast buffet
– 5 lunches
– 5 dinners
– 7 days with wetsuit and surfboard
– 5×2 hours of surfing lessons (choose between levels 1, 2, and 3)
– Transportation to surfing spots
– Surfing theory for all levels
– Free access to camp facilities (Pool, bar, gym, skatebowl etc.)
SURFING:
LEVEL 1 – If you have tried surfing once or twice. Or if you have never tried it before.
LEVEL 2 – If you have surfed before and as a minimum know the basic techniques.
LEVEL 3 – If you are an intermediate at surfer.
PLANE TICKETS:
Plane tickets are not included in the package.
When you buy plane tickets you have to make sure that you will arrive at Lissabon Airport on the 18th of July with return trip on the 25th of July.
The time for arrival and take off at the airport is not important. Lapoint will pick you up from and drive you to the airport.
More information
You can read more about Lapoint and the camp at:
https://www.lapoint.dk/surfcamp/portugal/portugal-ericeira/
We will be updating this page and our Facebook site with more information.
Facebook site:
https://www.facebook.com/PFSurfcamp
Sidst opdateret: 27/05/2022