Discount network (Rabatnetværket)
PF has a series of student discounts available for our members and we are always working on getting new offers relevant for you during your studies.
At DTU you get discounts on menus in the PF cafées (Kaffestuen, PF Caféen, and S-Huset Ballerup), we have a cheap insurance (read more here), and you get discounts on tickets for our Joints (big concerts).
Furthermore PF has a discount network called Rabatnetværket consisting of places outside of DTU where you as a PF member can get discounts. The only thing you have to do is show up with your student ID with a PF sticker (you can get yours at the PF Secretariat). All of our current deals can be found in the list below.
Ballerup Bowling
Less than 2,5 km away from DTU Ballerup you find Ballerup Bowling center. They have 14 bowling courts with room for 6 players, so grab your friendes for a round of bowling. PF members get 20% discount on bowling.
Address: Tempovej 35, 2750 Ballerup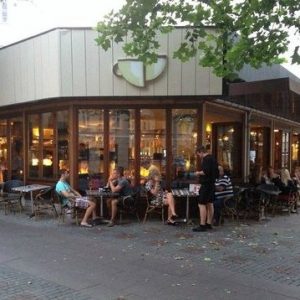 Café de Picasso
Are you looking for a cosy café in Lyngby where you can get some nice food or a cup of coffee, then Café de Picasso is the place for you. They have a great atmosphere and then we get 19% discount as PF members.
Address: Lyngby Hovedgade 37, 2800 Kgs Lyngby
Peak Performance Lyngby
We all know Peak Performance. They are known for their high quality outdoor and sports wear, so whether you are looking for a new skiing jacket, new running gear, or just need a new pair of gloves for the winter season, this is where you need to go. Even better, we get a 20% discount.
Address: Lyngby Hovedgade 35, 2800 Kgs. Lyngby
Det Sunde Køkken Lyngby
Det Sunde Køkken is the place to go if you are looking for something delicious, quick, and healthy. They always have a wide variety of salats, sandwiches, chicken, and potatoes. Our members get 10% off in their Lyngby store.
Address: Lyngby Hovedgade 76, 2800 Kgs. Lyngby
Tandlægerne i Lyngby
Have you recently moved to Lyngby and are you looking for a new dentist? We have a deal with Tandlægerne i Lyngby where you get 10% off on amongst others fillings and anaesthesia, and 20% off on wisdom teeth operations.
Address: Lyngbygårdsvej 98B, 2800 Kgs. Lyngby
Lyngby Tandplejecenter
You could also visit Lyngby Tandplejecenter, which is also a dentist, where we have a deal of 15% off on things like fillings, root canal treatments, crowns, teeth regulations etc., and 20% off on removal of wisdom teeth. Furthermore you get a free welcome package at your first visit and a discount on bleaching.
Address: Lyngby Hovedgade 29, 2. sal, 2800 Kgs. Lyngby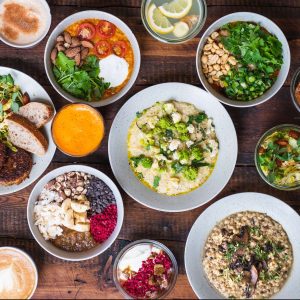 GRØD Lyngby
At GRØD (Danish word for 'porridge') you can find a big assortment of different kinds of porridge for both breakfast, lunch, and dinner. Whether you are in for a deluxe oatmeal porridge or a nice bowl of risotto, this is the place for you. We get 10% discount in their Lyngby store.
Address: Likørstræde 5, 2500 Kgs Lyngby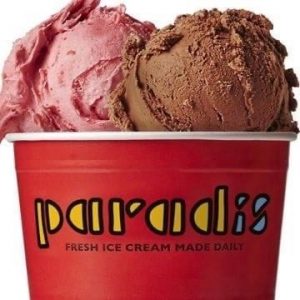 Paradis Lyngby
Are you in a good mood, and would you like a handmade icecream or a fresh shake? Then visit Paradis in Lyngby mainstreet or the mall. Get a 15% discount on ice, shakes, frappe and coffee. Does not include the big icecream boxes.
Address: Lyngby Hovedgade 68, 2800 Kongens Lyngby
and Lyngby Storcenter 1, 2800 Kongens Lyngby
Skousen Hørsholm
In Skousen Hørsholm you can find refrigerators, eletctric kettles, washing machines, dishwashers, stoves, cooker hoods, micro ovens, tumble dryers, hotplates etc. meaning basically all the important machines that you need as an engineering student. They give us 25% discount in their physical showroom store in Kokkedal.
Address: Egevangen 10, 2980 Kokkedal
Facebook: hoersholm@skousen.dk
OZ JUVEL OG GULDTRÆET
By coorporating, these two jewellers provides you with the best service. They can help you with everything from gifts for confirmations to reparations of rings, and if one cannot help, the other one can. They give us 10% discount in both stores.
OZ Juvel: Jernbanepladsen 10, 2800 Kgs. Lyngby
Guldtræet: Lyngby Hovedgade 47, 2800 Kgs. Lyngby
SuitsYou by Sjölin
A few times a year SuitsYou comes to DTU and takes measurement for fancy tailored suits. PF members can get up to a 30% discount on suit which will be delivered to DTU after 5-6 weeks. the suits are custom tailored for precisly your measurements, if anything needs changed after it's delivered, it's possible to make changes for free at one of their partners. Keep an eye on PF's Facebook site for when SuitsYou will come and take measurements. PF members also get a 20% discount in their showroom in Copenhagen.
Address: Nørregade 40, 5. sal, 1165 København K
Arina Cykler
Arina Cykler is your bicycle shop. Here you can get your bicycle repaired, get yourself a new one or an E-bike. You can also buy new equipment for your bicycle. The shop is located at Bangs Torv in Herlev in the basement and members get 10% off everything.

Address: Herlev Hovedgade 129, Herlev Municipality, 2730, at Bangs Torv.
Vinspecialisten
At Vinspecialisten the service is high and the goods are of high quality. Come visits their shop and see their chocolate, coffee, the, quality candy and other liquor. In the shop you also have the possibility to make your own gift basket, perfect for your friend that just graduated or a other event. PF-members get a 10% discount in the shop.
Address: Lyngby Storcenter / Butik 24, Klampenborgvej 232, 2800 Lyngby
BIG BIO
In BIG BIO you can enjoy a movie on the big screen with Dolby Atmos sound in comfy big chairs with your legs up. Watch a movie with popcorn, something cold to drink or a coffee.
BIG BIO is located in Herlev and Nordhavn close to public transportation and with several parking places.
As a PF member you get a discount on tickets (does not include online orders), menues and coffee. There is a 20% discount from Monday to Wednesday and 10% from Thursday to Sunday.
Adresse: Herlev Hovedgade 31, 2730 Herlev og Hamborg Plads 6, 2150 Nordhavn
Slagter Suhr
Slagter Suhr has quality meat for every occasion. Do you wish for a good dinner with a piece of meat? Is it time for a party, small or big? Maybe a roasted pig for a celebration or good times with friends.
Then order or buy your next meal at Slagter Suhr in Brede (less than 2 km. from Lyngby campus).
PF members get a 8% discount.
Adresse: Lystoftevej 52 "Brede Torv" 2800 Lyngby
Last updated: October 13, 2020