Discount network (Rabatnetværket)
PF has a series of student discounts available for our members and we are always working on getting new offers relevant for you during your studies.
At DTU you get discounts on menus in the PF cafées (Kaffestuen, PF Caféen, and S-Huset Ballerup), we have a cheap insurance (read more here), and you get discounts on tickets for our Joints (big concerts).
Furthermore PF has a discount network called Rabatnetværket consisting of places outside of DTU where you as a PF member can get discounts. The only thing you have to do is show up with your student ID with a PF sticker (you can get yours at the PF Secretariat). All of our current deals can be found in the list below.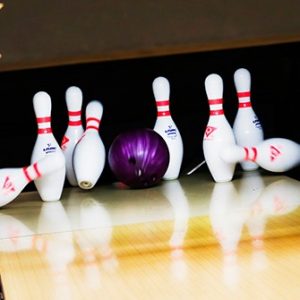 Ballerup Bowling
Less than 2,5 km away from DTU Ballerup you find Ballerup Bowling center. They have 14 bowling courts with room for 6 players, so grab your friendes for a round of bowling. PF members get 20% discount on bowling.
Address: Tempovej 35, 2750 Ballerup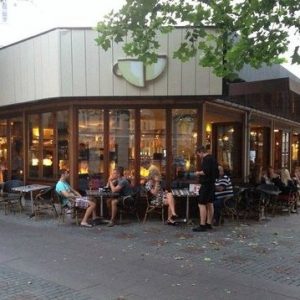 Café de Picasso
Are you looking for a cosy café in Lyngby where you can get some nice food or a cup of coffee, then Café de Picasso is the place for you. They have a great atmosphere and then we get 19% discount as PF members.
Address: Lyngby Hovedgade 37, 2800 Kgs Lyngby
Peak Performance Lyngby
We all know Peak Performance. They are known for their high quality outdoor and sports wear, so whether you are looking for a new skiing jacket, new running gear, or just need a new pair of gloves for the winter season, this is where you need to go. Even better, we get a 20% discount.
Address: Lyngby Hovedgade 35, 2800 Kgs. Lyngby
Det Sunde Køkken Lyngby
Det Sunde Køkken is the place to go if you are looking for something delicious, quick, and healthy. They always have a wide variety of salats, sandwiches, chicken, and potatoes. Our members get 10% off in their Lyngby store.
Address: Lyngby Hovedgade 76, 2800 Kgs. Lyngby
Det Sunde Køkken Lyngby
At Jack and Jones in Lyngby you find everything a man's heart could desire in denim. The store is filled with great clothes for men, and as a PF member, you get 10% off on everything not on sale. Furthermore, our members get 20% off on the first Wednesday of the month, so stop by and get yourself some nice new clothes.
Address: Lyngby Storcenter 1, 1. 174, 2800 Kgs. Lyngby
Tandlægerne i Lyngby
Have you recently moved to Lyngby and are you looking for a new dentist? We have a deal with Tandlægerne i Lyngby where you get 10% off on amongst others fillings and anaesthesia, and 20% off on wisdom teeth operations.
Address: Lyngbygårdsvej 98B, 2800 Kgs. Lyngby
Lyngby Tandplejecenter
You could also visit Lyngby Tandplejecenter, which is also a dentist, where we have a deal of 15% off on things like fillings, root canal treatments, crowns, teeth regulations etc., and 20% off on removal of wisdom teeth. Furthermore you get a free welcome package at your first visit and a discount on bleaching.
Address: Lyngby Hovedgade 29, 2. sal, 2800 Kgs. Lyngby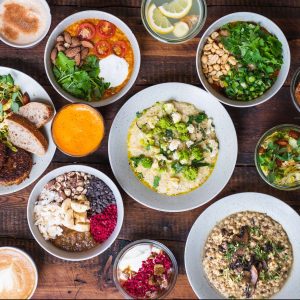 GRØD Lyngby
At GRØD (Danish word for 'porridge') you can find a big assortment of different kinds of porridge for both breakfast, lunch, and dinner. Whether you are in for a deluxe oatmeal porridge or a nice bowl of risotto, this is the place for you. We get 10% discount in their Lyngby store.
Address: Likørstræde 5, 2500 Kgs Lyngby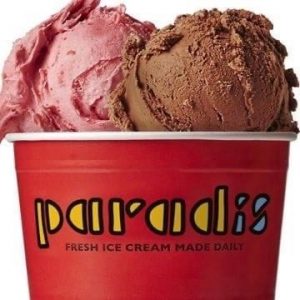 Paradis Lyngby
Are you feeling in a good mood, and would you like a handmade icecream or a fresh shake? Then visit Paradis in Lyngby mainstreet or the mall. Get a 15% discount on ice, shakes, frappe and coffee. Does not include the big icecream boxes.
Address: Lyngby Hovedgade 68, 2800 Kongens Lyngby
and Lyngby Storcenter 1, 2800 Kongens Lyngby
Skousen Kokkedal
In Skousen Kokkedal you can find refrigerators, eletctric kettles, washing machines, dishwashers, stoves, cooker hoods, micro ovens, tumble dryers, hotplates etc. meaning basically all the important machines that you need as an engineering student. They give us 25% discount in their physical showroom store in Kokkedal.
Address: Egevangen 10, 2980 Kokkedal
OZ JUVEL OG GULDTRÆET
By coorporating, these two jewellers provides you with the best service. They can help you with everything from gifts for confirmations to reparations of rings, and if one cannot help, the other one can. They give us 10% discount in both stores.
OZ Juvel: Jernbanepladsen 10, 2800 Kgs. Lyngby
Guldtræet: Lyngby Hovedgade 47, 2800 Kgs. Lyngby
SuitsYou by Sjölin
Et par gange om året kommer SuitsYou ud og foretager opmåling til lækre skræddersyede jakkesæt. Her får PF medlemmer op til 30% rabat på jakkesæt som bliver leveret til DTU 5-6 uger efter opmålingen. Jakkesættene bliver syet til lige præcis dine mål, men hvis det alligevel skal syes til efter levering, er det muligt at få det tilpasset gratis hos en af deres samarbejdspartnere. Hold øje med PFs Facebookside for hvornår de SuitsYou kommer ud og laver opmålinger. Ved fremmøde i deres showroom i København, kan PF medlemmer på op til 20% rabat.
Address: Nørregade 40, 5. sal, 1165 København K
Last updated: June 8, 2020