Study cells
If you need a quiet place where you can concentrate on studying, you can apply to have your own office in the form of a study cell at PF. There are 32 single cells of approximately 4 square meters and 4 double cells of approximately 8 square meters. The study cells are located in building 101 between the hall and the Student House garden.
The study cells are borrowed for one semester at a time, and the are free to use for a deposit of 500 DKK. If you are interested in getting a study cell you have to fill out an application at the PF secretariat. The deadline for applications is usually in the second week of the semester.
Due to Covid-19 the application for the study cells in the autumn semester,  can be delivered in our mailbox in front of S-Huset or by email it to our secretary, Charlotte (charlotte@pf.dk)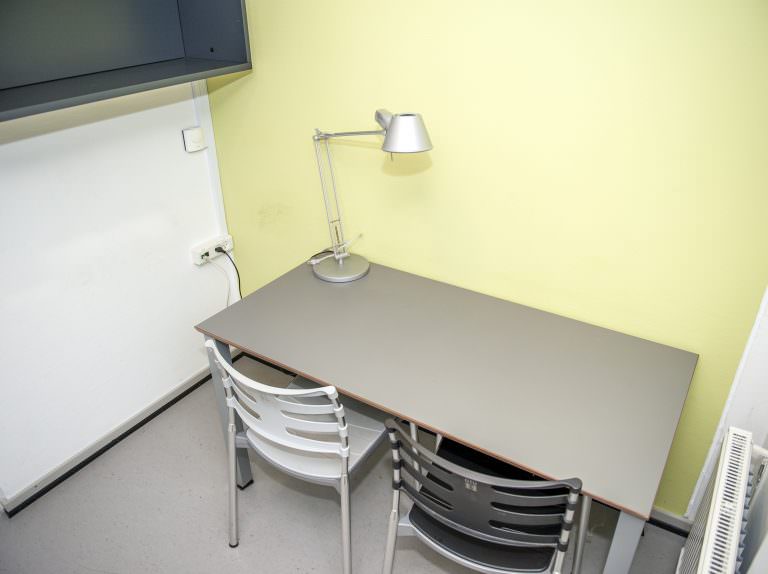 All study cells are furnished with a desk, a chair, a lamp and a shelf.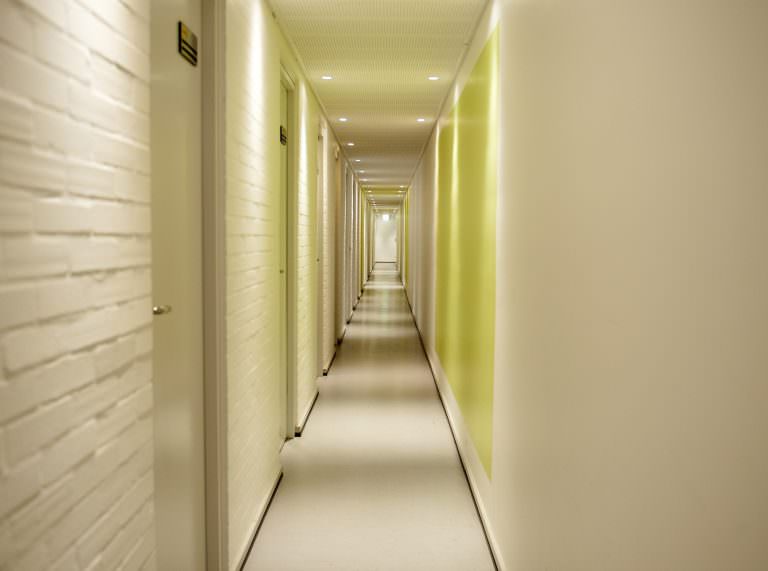 The study cells are found at a hallway leading to S-Huset's yard. You enter through the entrance to the sports hall, where there is a spiral staircase.
Last updated: June 18, 2020