Study cells
If you need a quiet place where you can concentrate on studying, you can apply to have your own office in the form of a study cell at PF. There are 32 single cells of approximately 4 square meters and 4 double cells of approximately 8 square meters. The study cells are located in building 101 between the hall and the Student House garden.
The study cells are borrowed for one semester at a time, and the are free to use for a deposit of 500 DKK. If you are interested in getting a study cell you have to fill out an application at the PF secretariat. The deadline for applications is usually in the second week of the semester, which is not the case for the fall semester of 2020.
The application for the study cells in the autumn semester,  can be delivered in our mailbox in front of S-Huset or by email it to our secretary, Charlotte (charlotte@pf.dk)
Deadline for application was the 18/08-2020, 1 pm, so the study cells has distributed. You can however give or send us an application as described above and you will be added to the queue for the study cells. If a cell should be empty during the semester then it is assigned to one on the waiting list.
The application for the study cells can be downloaded here
Application for the study cells for the spring semester 2021 will be put up in January 2021 and the deadline for the application will be the 8th of February.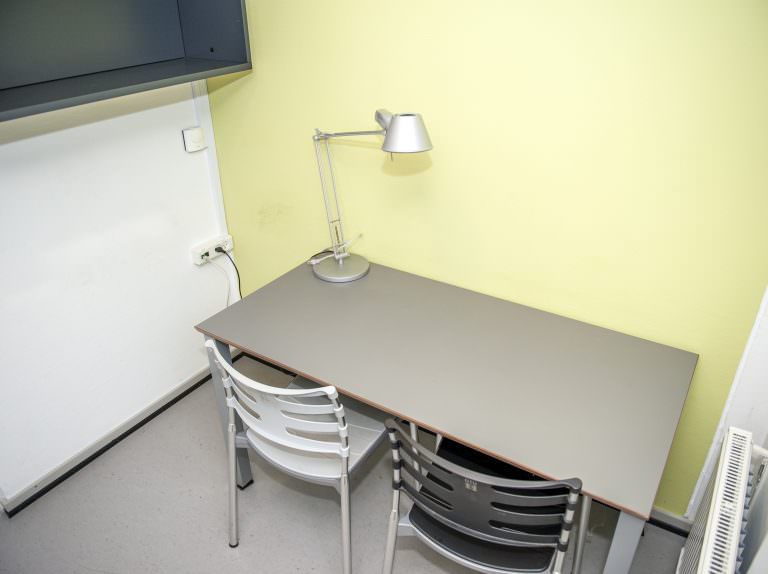 All study cells are furnished with a desk, a chair, a lamp and a shelf.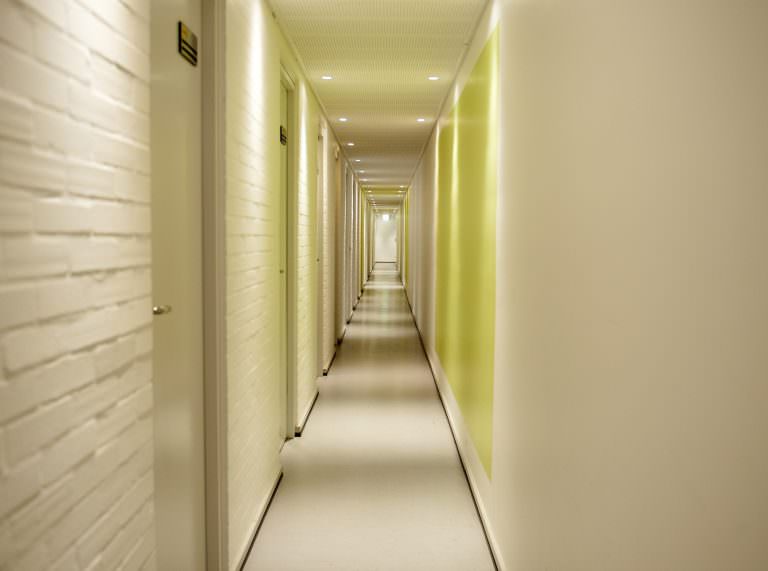 The study cells are found at a hallway leading to S-Huset's yard. You enter through the entrance to the sports hall, where there is a spiral staircase.
Last updated: August 26, 2020