PF app
PF has made their very own app where you can find lots of information that are good when you start at DTU, e.g. about life on campus, course structure, housing, PF's councils and committees, clubs, where to seek guidance, and much more.
In the app you can also find the opening hours for our secretariat, S-Huset, Kælderbaren, and Verners Kælder.
The app exists both for Android and iOS and can be downloaded here.
Android Version can be found here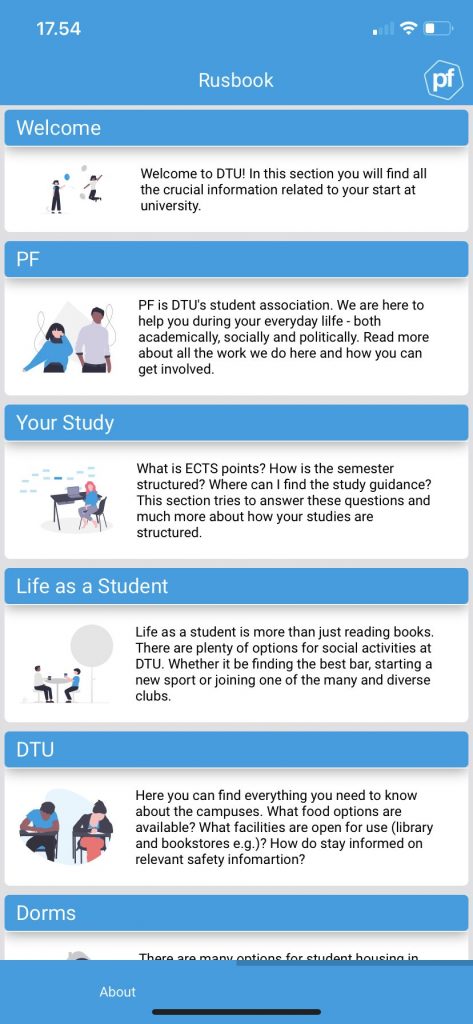 Last updated: August 8, 2022