Kaffestuen and Pejsestuen
In everyday speech Kaffestuen (The Coffee Lounge) and Pejsestuen (The Fireplace Lounge) are just called "S-Huset Lyngby". They can be split up, and while Kaffestuen is only open during the day, Pejsestuen is sometimes open for stand-up or concerts later.
Kaffestuen is a café where both food and drinks can be bought at low prices, with further discounts for PF members. Tickets for events in S-Huset are sold here as well. Borrowing different games, such as snooker and board games, is also possible.
Pejsestuen is S-Huset's lounge area. Here you can find snooker and foosball tables and cozy couches where you can enjoy your coffee, soda or beer. From Pejsestuen there are exits to the S-Hus garden, where you can enjoy the weather in the summer. In the S-Hus garden the widely used beer bowling field can be found.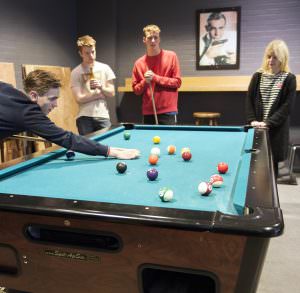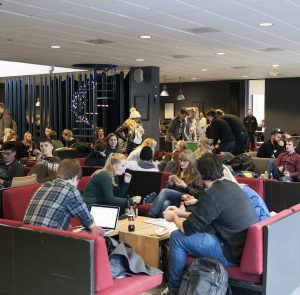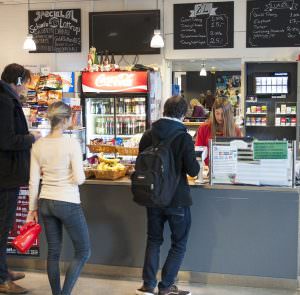 Last updated: November 11, 2017