c. Environmental Engineering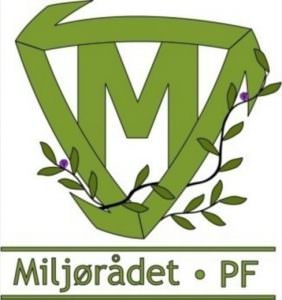 The Environmental Council is the environmental students' representatives at our institute and in PF. There are about 30 students across all ages in the Council both from the Bachelor and the Master. In the council, individual students can express their opinion and make a difference for themselves and other students at the department and contribute with inputs to PF's overall course. In the Environment Council, we do everything from discussing student policy and new initiatives at the institute, to arrange social events such as cabin trips, Christmas parties and barbecues for the students.
The Environment Council is a nice and good way to meet across the years of Environmental Technology and Environmental Engineering, thus gaining a larger social network, as well as a greater knowledge about your education, upcoming courses and what is going on at the institute.
Everyone is always welcome to come and hear what is going on and share their opinion. We always meet for food and there is cake during the break. The meetings are held about once a month, so it is not a very time-consuming thing to sign up to in relation to the gain by making the environmental study as well as PF even better than it already is.
With regards
Chairman Tina K. Drist-Jensen s164287@student.dtu.dk
Next Meeting
Date: 02/03 – 2020
Place: Meetingcenter
Agenda: Here

Date: 23/03 – 2020
Place: Charlie
Agenda: Here

Date: 28/04 – 2020
Place: Charlie
Agenda: Here
Date: 08/06 – 2020
Place: Charlie
Agenda: Here
Date: 15/09 – 2020
Place: Building 208, auditorium 51
Agenda: Here
NB: Sign-up deadline 13/9/2020 due to Covid-19, as we would like to know how many people are attending. If we are too many attendants according to room capacity and restrictions, an online-meeting may be the solution. Contact the Chairman for sign-up and info. 
NBNB: Bring your own dinner.

Date: 29/09 – 2020
Place: Meeting Center, room TBA
Agenda: Here
NB: Establishing meeting!

Date : 26/10 – 2020
Place: Meeting Center
Agenda:
Date : 23/11 – 2020
Place: Charlie
Agenda:

Date : 12/01 – 2021
Place: Charlie
Agenda:

Date : 01/02 – 2021
Place: Charlie
Agenda:
Last updated: September 14, 2020